Many kinds of events will be held at the Information Venue.
work shop 1 Sekitopia (Reserve in Advance)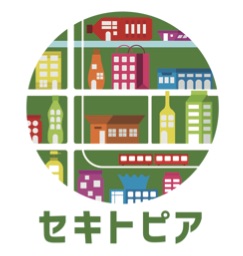 Ideal Town – Sekitopia design and plan
Let's make a fun house together! Workshop will be held.
You will make an ideal house or town with empty boxes and plastic bottles using cutters that are made in Seki. Our workshop will be held with the students and the professor of Nagoya Institute of Technology. After finish making a product, take it home with you!
| | |
| --- | --- |
| Date and Time | Friday, 25th, 9:30~12:00 / Saturday, 26th, 9:30~12:00 |
| Location | Information venue |
| Fee | 500en per person |
| Capacity | 15 persons a day (The reservation will be closed when reaches the capacity.) |
| Note | At elementary school students or older ※Because participants need to use a knife, those who are 10 years or younger must be accompanied by a parent or guardian. |
| Instructor | Kamo Laboratory at Nagoya Institute of Technology: Department of Socio-engineering, Construction & Design Field. |
| Application | Executive Committee of "The Factory Visiting Day in Seki", Economic Department of Commerce Division, TEL. 0575-23-6753 |
work shop 2 waku-waku work shop (Reserve in Advance)

Let's enjoy manufacturing in the Nokogiri Roof, saw roof,  
while learning "special skills" of participating companies.
Miyabe Kensetsu Construction Co., Ltd.: workshop   click here to view detailed info
Satake Industry Co., Ltd.: workshop   click here to view detailed info
Yoshiharu Cutlery Co., Ltd.: workshop  click here to view detailed info
Vote for a craftsman hero working at a factory!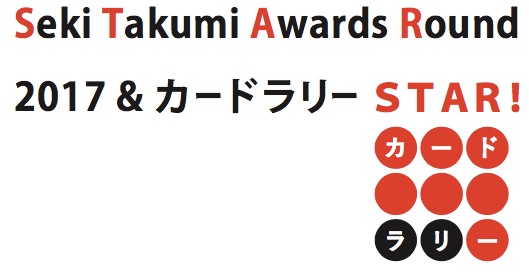 When visiting a factory, find a star candidate and get a card!
With your votes, you may exchange 3 or 6 cards with a special gift. For four days of the Factory Visiting Day, visit more and collect more cards to get a gift.
Selected craftsman hero would be receive the "STAR!" award by the mayor of Seki city.
Date and time
Available any time during the event.
Location
Each factory
Vote for a hero and exchange gift with cards collected at the Information venue.
Note
Exchange one gift per person.
Get the cold shaved ice for free!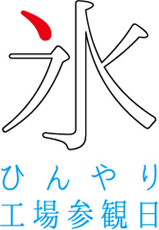 The Visiting Day in Midsummer.
Enjoy some free cold shaved ice when you come back from the factory that must be very hot.
Date and time
Available any time during the event.
Location:
Information venue
Fee:
Fre
Note
Limit one time per person
*There is a limit to the number of shaved ice. This service will be discontinued when the shaved ice is no longer available.
We pick you up by a barrier-free taxi. [ Advance reservation is needed ]

Sponsored in various events/Rakua Day Services, Frontique, Co. Ltd.
During the factory visiting days, we provide a free transfer and a caregiver to people with disabilities from home to Information venue.
Date and Time
Any time at during the event.
This service offers to
The physical disability certificate holder; the persons who require nursing care and currently enrolling the nursing insurance and yet persons with difficulties in transferring.
The pick-up area from and to
Within Seki city (The free pick-up service for people living in the old towns and villages is negotiable. It is according to availability)
The acceptance period
Starting on Monday, August 1th until two days before the pick-up day.
The acceptance time
9:00 to 16:00 (except Sunday)
Note
Please come along with a caregiver
How to apply
Telephone reservation (Reservations will be taken on a first-come, first-served basis and will be closed when the maximum enrollment is reached.)
Apply to
Meeting reception desk
The free barrier-free taxi service on Seki factory visiting day
Rakua Day Services, in the Seki Higashi
TEL 0575-21-3233
Important notes to enjoy the visiting days
Please follow the instructions of staff in the factory.
Please do not touch the equipment and products in the factory.
Dress code for factory tours:
・Please come with casual clothes which you would not mind.
・Avoid sandals, high heels, and thick-soled shoes due to a risk of falling.
・Do not wear a loose outfit in the factory to avoid the risk of getting trapped in machines.
・Do not expose the skin in case of working in a high temperature working area such as heat treatment.
Photos and Videos:
・Please get permission from staff in each factory when you take photos.
・Do not use flash.  It may cause a worker to have trouble carrying out his/her work.
Elementary school students and younger must be accompanied by a parent or guardian.
Person who are under the influence of alcohol is prohibited to participate in any event.
Park your car at the designated parking place.
It is very hot in the factory.  Please be sure to stay hydrated and prepare for battle with the heat